Founder – Director
Kip Kephart - Our Founder
Kip funded many local organizations that tried to provide sufficient food, safer environments and necessary clothing for children in need.   Kip believed he could do more by encouraging and expanding youth to their full development. This goal led him to create and fund various arts and educational programs.   If Kip learned that children from a particular school or neighborhood had never visited a museum or seen a play or concert, Kip would initiate yet another program.
Kip quietly, but effectively, challenged social and economic injustice wherever it was encountered.   His earnestness frequently helped alter prejudice and expand awareness of the serious needs of people and animals.
Kip was as practical in his approach to everyday life as he was to the needs of others.  If something needed to be done, he just did it.  The scope of his early charitable activities was impressive: The Richmond SPCA;  The University of Richmond;  The Heritage Library in Charles City and New Kent Counties;  and Virginia Commonwealth University.  These were among the early recipients of his generosity.  The beneficiaries of Kip's kind works continue to expand every year.
Kip's professional life revolved around directing visuals for Thalhimer's Department Stores.   His famous Christmas windows were a much-anticipated part of Richmond's holiday season for many decades.   Although Kip passed away in 2005, his philanthropy continues on through the Kip Kephart Foundation. His foundation continues to identify and meet the needs of children and animals, in Kip's words, "regardless of pedigree."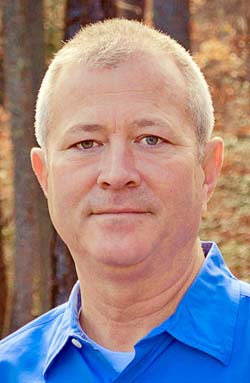 Steve Rula - President
Steve graduated from The University of Virginia and succeeded in a variety of careers including transportation sales, real estate and residential contracting.   While working full-time, he volunteered in a uniformed position with the Richmond Police Department for 16 years.   This experience subsequently led him on to serve two counties as a part-time Deputy Sheriff.
Steve and Kip met as next door neighbors in Richmond's Historic Fan District.  Kip appreciated the quality and integrity that Steve utilized while renovating and developing Fan property.  Likewise,  Steve was impressed that his eighty-plus year old neighbor did his own repair work, often atop a high ladder.   They became fast friends.   Kip became a valued mentor to Steve and considered him the obvious choice to continue the Foundation's work -  encouraging him, when the time came, to imprint Steve's own stamp on the Foundation's ever-expanding desire "to make a difference."
Steve has done so as the Foundation continues to evolve.  His work in law enforcement influenced him to create discretionary funds for Victim Witness Coordinators in New Kent, Charles City, Caroline, and York Counties - a niche that didn't previously exist - but fills a vital social need.  Other initiatives Steve has introduced by the Foundation include citizenship awards in the New Kent County Schools, anti-bullying campaigns,  and funding discretionary accounts for various schools to ensure that children in need have adequate clothing, school supplies, and the ability to go on field trips.   These gifts, along with scholarship programs at Richmond Ballet, University of Richmond, and Virginia Commonwealth University; and Internship Programs at Virginia Historical Society and Valentine History Center, are just a few of the ways that the Kip Kephart Foundation provides for the community.
Steve's belief, which guides his stewardship of the Foundation, that "even a small amount of money, carefully placed, at just the needed moment, can have a great impact," is a cornerstone of the foundation's fundraising.