Art & Cultural Activities for Children & Young Adults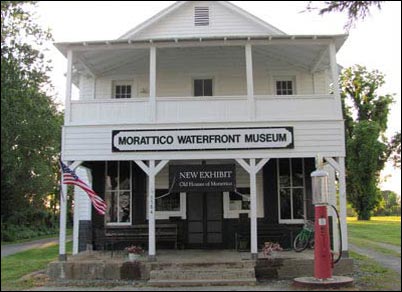 Morattico Waterfront Museum
Located on the northern shore of the Rappahannock River in Virginia's historic Northern Neck, the Morattico Waterfront Museum is dedicated to collecting, preserving and honoring Morattico's history as a working watermen's settlement. Housed in the 1901 Morattico General Store building, the museum displays artifacts, photos and documents relating to Morattico's fishing and watermen's traditions as well as general store memorabilia.
The Kip Kephart Foundation has supported the museum since its inception. A prominent highlight of the museum's Morattico Steamboat Wharf exhibit is an impressive ship's wheel from steamship days on the Rappahannock, donated by Kip in honor of the Rula family.
New Kent County Parks & Recreation
The mission of the New Kent County Department of Parks and Recreation is to enhance the quality of life here by promoting, providing, and maintaining a comprehensive system of quality recreational facilities and services. The New Kent County Parks and Recreation provides opportunities and recreational programs that are open and accessible to all citizens in the county regardless of sex, religion, socioeconomic, and/or level of physical or mental ability.